Money Transfer App: We are fast approaching the time of using digital cash in the world. The dependency that we once had on cash has now been moved from contactless money transfers to P2P payment apps.
The value of contactless payment transactions is expected to reach $ 10 trillion by 2027 as reported by business wire.
Also, by 2027 the global fintech market is also expected to reach $211.64 billion. These reports clearly depict the growth of using financial technology and digital money transfer apps and how it modifies the way we manage our finances.
About Cash App
Cash App is a mobile application that allows users to simply transfer money from one device to another device or get the money from nearby ATMs. This app was developed to send and receive money for entrepreneurs and personnel by Square Inc.
This application comes with a custom credit card addressing the specific and agreed upon signature that is sent to the approved mail id.
From Twitter Jack Dorsey started this end-to-end payment application. When you link bank accounts, you can easily transfer money using this app. Due to the succeQWss of mobile payment apps, many entrepreneurs and businesses have looked to develop an app like CashApp.
How Do You Build a Cash App?
Building an app to send money online is a better idea for a startup as, even though there are plenty of P2P payment systems, the market is still unsaturated. Moreover, you should consider the following steps of app development to be successful in this niche.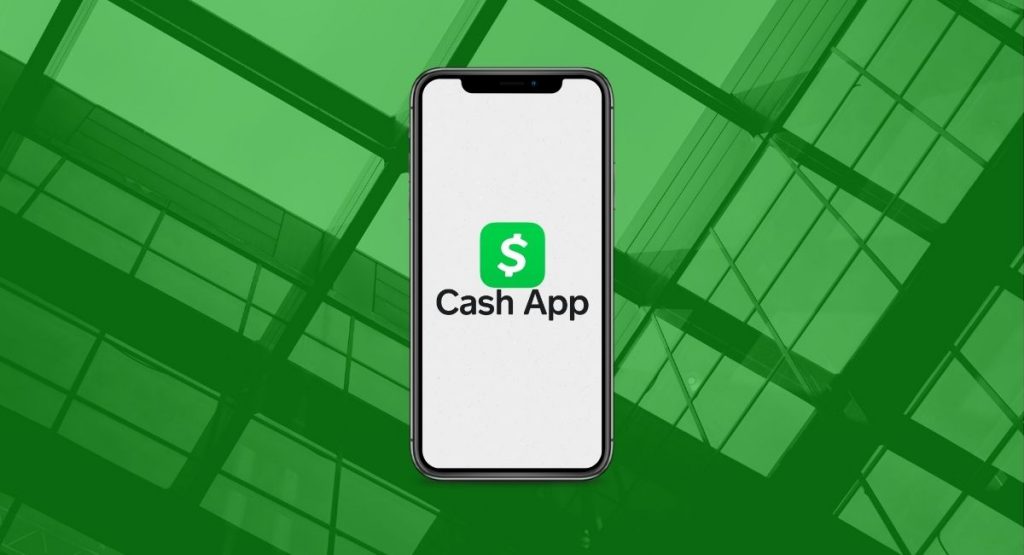 Analysis Stage
Be Unique: Think of your target users and build specific features that will improve users' interest. You can choose for the regional market or implement collaborations.
Think of the profit margin: If you think about how Cash Apps work, you will see that its main profit comes from transaction fees. Moreover, you can also choose for paid registration or advertisements.
Secure Networks For Online Payments
When your customers decide to send money online in a bank account, they expect that their funds will come to the recipient and their financial data will stay secure.
Encryption, implementing information, login codes, account security and push notifications in case of suspicious activity, your customers can app card.
Try to get the PCI DSS certificate. It was actualized in 2004 and is supported by MasterCard, Discover, Visa and other market leaders.
Development Stage
Build an MVP: Test a money transfer app with core features first and don't risk your investments. You can always add functionality when you are sure that your startup will overthrow the world of P2P money transfers.
Use third-party APIs: This is a common practice that permits you to save money on developing core and extra features.
Deployment Stage
Any P2P money transfer app should execute huge testing to guarantee its customer security. At this stage, think of customer support services that will make your money transfer app more trustworthy.
Must-Have Features Of Apps Similar To Cash App
There are a number of features that should be considered when you create a money app like Cash. But first, we'll look into the list of must-have MVP features.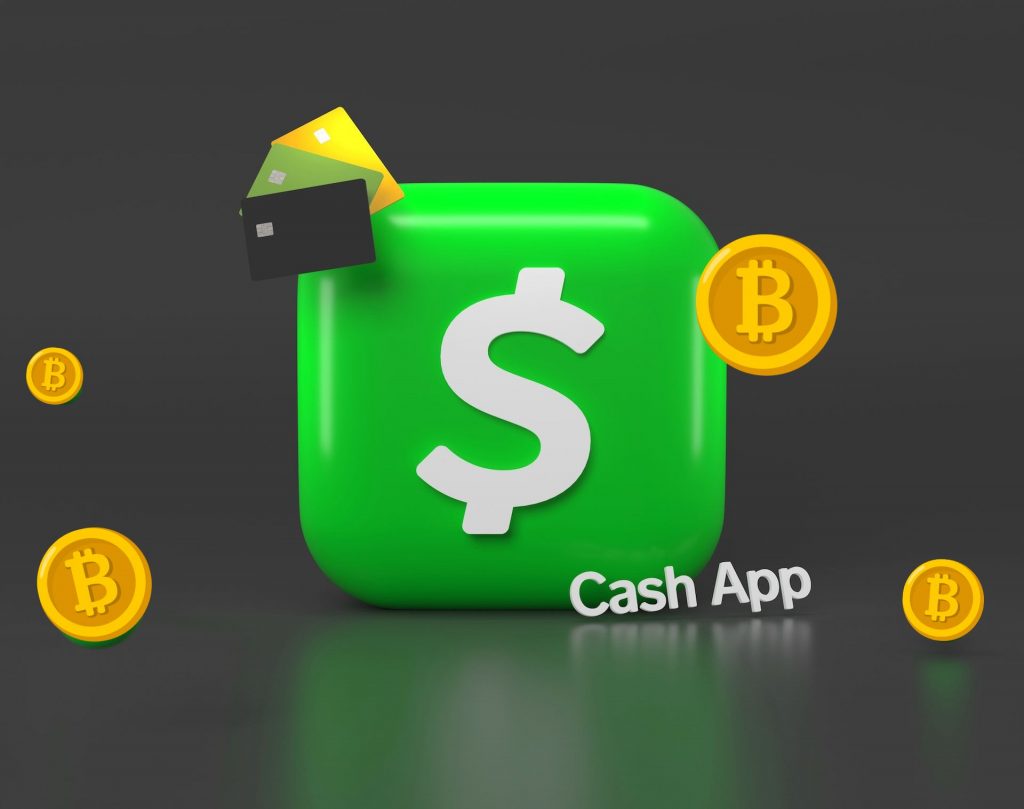 Multiple accounts types
Multi-factor authentication
Link bank account and cards
End-to-end money transfer
Cash card
Push notifications
Cryptocurrency trading
In-app wallet
Digital currency exchange
Referral programs
In-app payments
AI-based chatbot
Loyalty programs
Advanced Features To Build An App Like Cash App
Clearly, day by day, businesses are expecting more from these applications. So, if you want to build your money transfer app a class apart, consider adding the following advanced features with must-have features.
AI-Based Chatbot
You can integrate an AI-based chatbot into your app, in order to offer 24/7 help to your customers. This will not only help you save on user support costs but will also increase the overall user experience of your money transfer app.
Loyalty Programs
Businesses can use loyalty programs to reward loyal customers and encourage them to continue using their applications. This is the best way to increase customer retention and improve your bottom line.
Push Notifications
These are the best way to keep your customers informed about new features, special offers and other updates. This is valuable for making sure that your customers remain engaged with your app.
In-App Payments
With the help of features, your user can make payments for goods and services directly from within the app. This will make the payment process more comfortable for your users.
Referral Programs
Referral programs are a great way to obtain new users and boost app engagement. You can provide rewards for users for referring your app to their family and friends.
Digital Currency Exchange
With the help of these features, your users can buy and sell digital currencies directly from within the app. This will make your money transfer app more attractive to users interested in investing in digital currencies.
How Does App Like Cash App Make Sure The Apps Security?
The payment app like cash app has a number of security features that are designed to prevent fraud and hacks.
A security lock based on PIN
Real-time notification activity
Two-factor authentication
Instant freezing of card spending if the users lose a card.
Now that we have looked into the various aspects of money transfer app development the next step would be to know how much does it cost to create an app like Cash.
How Much Does It Cost To Develop An App Like Cash App?
There is a growing demand for fintech app development services with businesses waking up to the potential of mobile apps. As such, the cost of developing a money transfer app has gone up in recent years. Moreover, the average cost to build a P2P payment app ranges between $100000 to $150000 depending on the various factors listed below.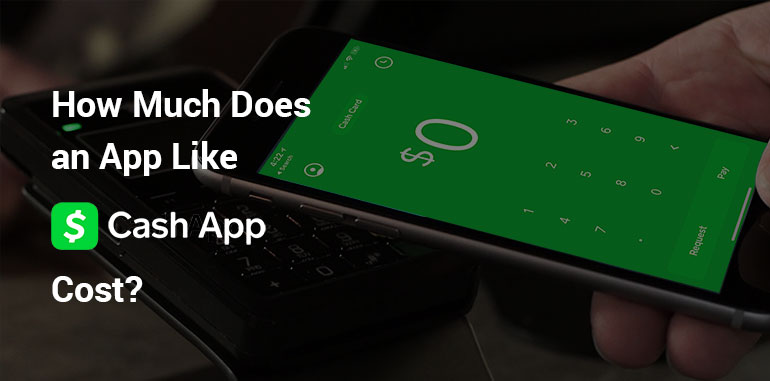 App Features: Simple/Complex
Mobile App Design: UI/UX, Screens
App Platform: IOS, Android
Development Team: Outsource/Freelancer/In-house
Team Location: UA/UK/Australia/more
App Features
There are multiple key features that will impact the overall price tag, when you look at the cost of developing a money transfer app. For example, a feature like real-time currency conversion will need access to live exchange rates, which may come at extra cost.
Other features like end-to-end payments or international transfers will also affect the development costs.
In normal, the higher the development costs will be, the more complex the features and functionality of the app. Moreover, it is possible to get an app created within your budget by working with an experienced fintech app development company.
Mobile App Design
Design is one of the most crucial aspects of any mobile app. A well-designed app will not only look good and also be easy to use and navigate for users. The design requires to be clean and simple so that users can clearly understand and use its several features, when it comes to fintech apps.
The cost of an app will depend on the complexity of the design and the number of screens that are required to be built.
App Platform
If you want to develop a native app for iOS, you will be required to work with a different set of developers than if you were to create a hybrid app or a web application. Native apps tend to be more costly to develop but provide the best user experience. Hybrid and web apps are less costly to develop but may not provide the same level of user experience as a native app, on the other hand.
Web apps average cost will be $15,000 to $50,000
Cross-platform apps cost will be $25,000 to $40,000+
Native apps (iOS & Android) cost will be $50,000 to $100,000
Hybrid apps cost will be $10,000 to 150,000
Development Team
The number of developers that can be involved in your project is the main factor that depends on the cost of your money transfer app development service.
If you select a well-reputed fintech app development company, they will be able to offer you with a well-created app within your budget. But, if you select to work with a freelancer or a minimum-experienced development team, the development costs may end up being higher than your budget.
In-house team development cost $80,000
Freelancers development cost $30,000
Multi-skilled agency development cost $50,000
Team Location
The development team location also affects the cost of a money transfer app. If you select to work with a team based in Australia and North America, you can expect to pay higher rates than if you were to work with a team based in South America.
The reason for this is that teams in North America and Europe tend to have more overhead costs.
North America average cost will be $150 per hour
Australia average cost will be $90 per hour
UK average cost will be $70 per hour
South America average cost will be $45 per hour
Central Europe average cost will be $40 per hour
These are a few of the key factors that will affect the cost of building a P2P payment app. It is crucial to keep in mind that the development costs are just a small part of the overall equation when considering the budget.
You will be required to factor in the costs of promotion, marketing, app maintenance and customer support, in order to be successful.
Also Read: 12 Best Practices For Developing REST APIs Design
Conclusion
If you want to determine the exact cost of your mobile money transfer application, feel free to contact us. Uisort has experience of building fintech apps and is always here for you to transform your startup ideas into a successful business.