Mobile apps: Nowadays, every business is make use of mobile apps as an effective brand marketing platform as it improves the user experience with mobile and boosts sales.The mobile app has become a greatest marketing channel for the brand to support your business and provides better consumer service.
By having mobile apps you can provide information about offers and sales to your consumers. According to the analysis conducted by Ipsos, 52% of the users that are using a branded mobile app are likely to buy the brand's product.
Major advantages of mobile platforms as marketing tools
There are unlimited benefits of having a mobile app for your business. Below given are the major advantages of mobile platforms as marketing tools.
Increase brand awareness
Businesses are constantly looking for the most of powerful platforms through which they can advertise their brands. Apps can effectively increase the brand's visibility and are also useful to increase the spot audience. Once the business app gets installed on the mobile device, the users will see the brand's logo repeatedly, whenever they us their mobile device.
Connect with consumers
Mobile apps help you to connect with your consumers the way no other media can. Individualized content can instantly engage your users with your app and keep them coming back for more number of times. Also, create an amazing push-notification that remains the mobile users to download your app and influence them to utilize it.
The end-user always have their mobile phone with them, so you can reach your users anytime you want. So, a mobile app plays a key role in the brand's marketing platform.
Collect data about users
Since your application solves a problem for your users, they're more likely to share their data with you. You don't need to send an email asking users to fill out a form for a bonus. Your application itself is already a bonus, so it's easier for you to get data about your user's preferences.
Methods of collecting data depend on the type of app, but there are several basic options: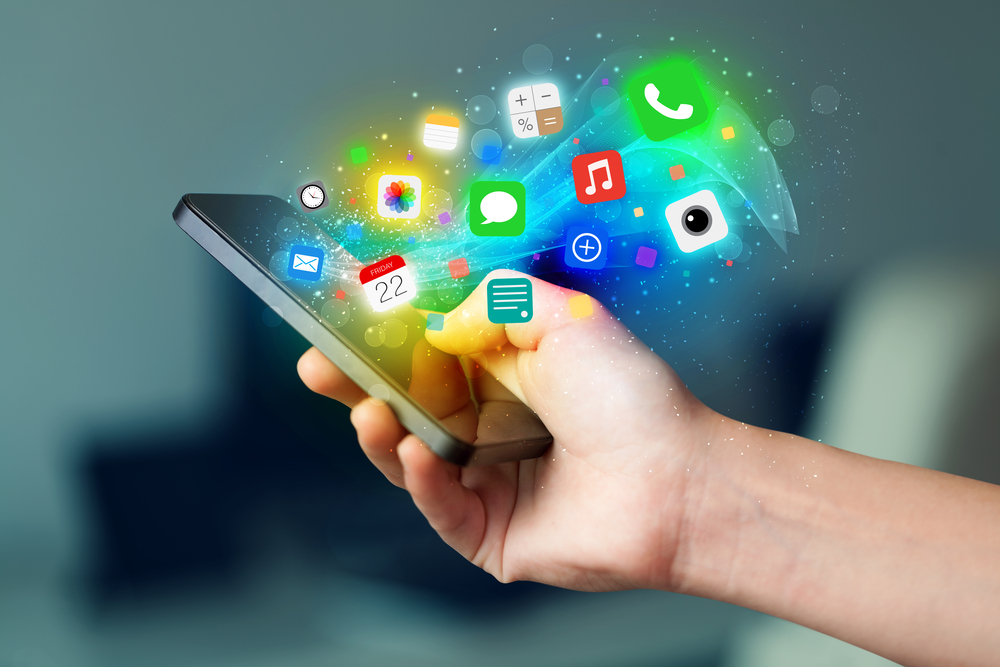 Onboarding: You can cluster information about users with a small questionnaire during registration. You might ask questions about age, preferences, habits, and so on.
Questionnaires for bonuses:If your application offers discounts, bonuses, and special offers, you can provide these as a reward for completing a small questionnaire.
Analysis of in-app behavior: this is the most advanced among powerful ways to collect user data and is the most common method for loyalty apps. When your user make purchases or leave reviews of your products, you can cluster data about their behavior, analyze that data, and adjust your brand development strategy based on it.
Increase consumer honesty
For any business, a mobile app is a perfect tool to increase consumer honesty. Today, getting consumer honesty as become a great challenge for all kinds of brands. You can do that easily by offering honesty rewards to your consumers.
By rewarding your repeated consumers you can motivate them to purchase more and return to the app. This helps you to make your brand promotion efficiently.
Growing your target audience
As mobile connection has become a necessary need for many consumers, mobile apps help marketers to reach many users all around the world. The geo-targeted push notifications, location-based content, and localization can send certain specific messages to the right users.
These are more individualize and drive more effective sales. Users are provided with specific content based on their region. This way, a mobile app plays a crucial role in brand marketing attracting new consumers.
Increase sales ratio
Mobile apps make the buying process easier and more acceptable, which in turn, improves sales. An app can increase sales by letting consumers make purchases through the app itself. Mobile apps are quite a suitable platform for mobile users with beneficial access to several features offered by brands.
Promote your App
Promoting branded apps requires marketing. Mainly your conceivable users must know that your app exists. So after an app, you must know how to start a successful campaign to promote your mobile app.
Website
Write a blog
Email marketing
Social media
Many brands create a mobile app for their brand promotion as it is a powerful marketing tool. Mobile apps help in enabling interactions between brands and consumers, which helps in increasing both sales and loyalty. Get the best Web and Mobile App Developed Uisort Technologies Pvt Ltd.