Salon Appointment Booking App : Nowadays online booking is the best and latest trend many salons and spas are including in their business. If you are in this industry or have your very own salon, it's the correct time to target this industry with a salon booking app. Whether your expertise is in hair styling, skin care or makeover – streamlining your services with an application will make the management easier.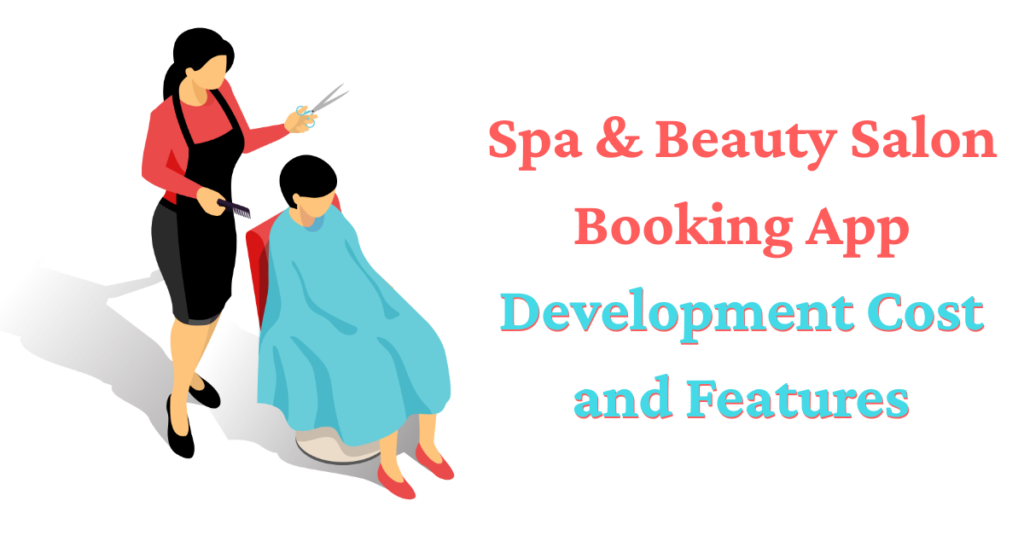 The main goal of your salon service is reduce the stress factors of your stylists and clients. You can give it a head start by developing a salon and spa application for them.
Features of a salon and spa appointment booking app development
Personal accounts
The personal accounts of customers in a salon booking app are crucial for different reasons. First of all, users don't have to fill in personals details every time they want to avail any of the services. When and for what they can manage their appointments easily from there by selecting the specialist they want.
A complete list of services you offers
Nowadays, modern salons are not just restricted to cutting or coloring the hairs. Their services have turned out be a lot more extensive. Ex, scalp treatment, head massage, laser hair removal and so on.
One of the most ideal approaches to advertising your salon is showing a photo library segment of every one of services. And the salon and spa booking app you develop must have the same. You simply need to put a segment in the main navigation menu and video of your services and keep the pictures there. You can also give your customers the options to save their most loved services in the salon app in their wish lists.
Pricing listing of services you offers
One of the best approaches to do it is by mentioning your prices and you must be extremely transparent with your clients in the salon application. Because of each customer of salon compares the services and their costs with competitors. Thus, you can make things more appealing by,
Discounts
Adding various categories with price
Giving variations and combo packages
Salon and spa appointment booking
Each salon must add this feature into their app. Your clients will be able to book appointments in a hassle-free manner, through this imperative features. The clients can plan a meeting with great ease as per their own convenience, because this application should also have an in-built calendar. The booking button should take clients to the booking form, which would ask them the following details,
Time and date
Whether it is their first time with the salon/beautician
Service to avail
And manage too the beautician
This will be followed by the final step of checkout procedure. Where clients need to give their credit details and finalize the order.
The facility of in-app payments
Another function of that you can add in your salon application is in-app payments. Allows customers to pay through payment portal, example, Stripe or Braintree, and PayPal. You can also give clients an option to pay through debit or credit cards.
The admin panel of your app all you need to do is handle the account and complete transactions. You can also ask the customers to pay through Google wallet.
Select beautician of choice
Customers are mostly selective when they avail beauty and hair treatment. They don't want to go to any random beautician. So, through mobile appointments booking allow your customer to select the attendant while booking for beauty or hair services.
Offers and discount section for loyal clients
Who keep on coming to take the services the salons always have some regular clients. So, now show some loyalty by offering discounts and special offers to them. This will bring the customers again and they would look at no other application.
The many offers may incorporate discount coupons that can be scanned over QR code, a couple of free services, customized services to suit their hair types, for example, shaving, free hairstyles etc.
Implementing GPS technology
Which if you add in your app will benefits your customers as they will be able to effectively track the location of your salon. Because GPS is a modern technology. Apart from that the geo fencing will also help in attracting a couple of specific customers with their locations.
Push notification
Through push notifications, one of the ideal approaches to stay connected with your regular clients. You can motivate your customers by sending customized messages to N number of devices at one time. You can also send update on your cutting and services of costs if any.
Haircut of the week
You can show different trendy hairdos dome by you in your very own application, through this features. Upload a celebrity image: state the details, type of hairstyle. As per different face cuts offers hairstyling tips. Go the additional mile, urge them to come in and try something new, motivate your customers. Add hashtag with a photograph to your social media feed to attract more clients.
Updo of the week
When updos are particularly searched out in the time of wedding season. Young ladies are continually searching for trending Nair cuts and new updos. Cash these events by posting a week by week updo with styling tips and keep the clients engaged with your mobile app and services.
Cost of a salon and sap application development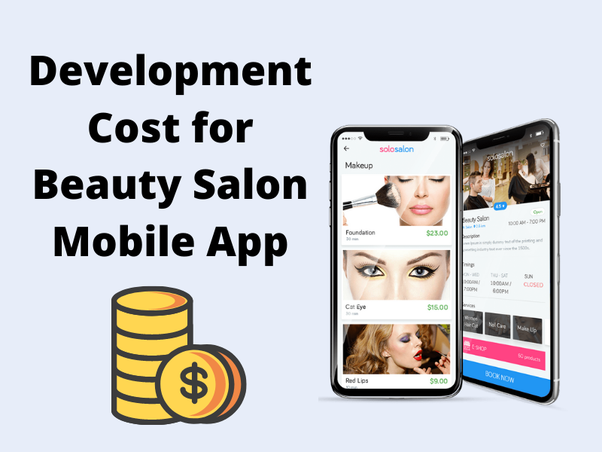 To develop a salon booking app relies on the features that should be included in it. The cost lies $18000 to $35000 between, it's an estimation. However, a salon appointment booking app can be developed inside a time period of 6-10 weeks, with development methodologies like agile. The business model of salon business will remove around 3 main units: beauticians, salon owners and clients. The tasks of this ecosystem simplifying the features of salon booking application.