Android developers wanted! Why is it so hard to find android app developers? The biggest challenge is finding a dedicated and skilled android developer who won't ruin your startup budget.
Detective usually spend weeks looking for the right developers. But few can afford to wait. Usually, we need a developer here and now.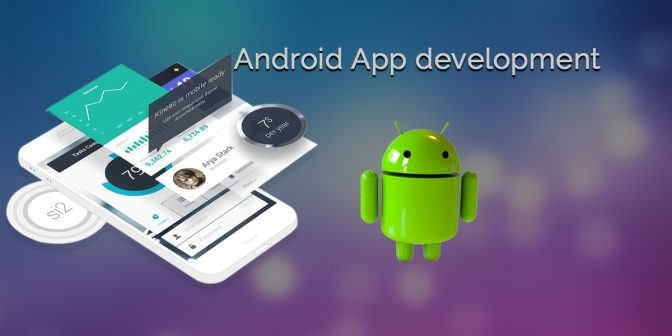 High demand is another issue with finding a good android programmer. Usually, employers with a good offers are separate them up quickly. Hiring is especially problematic for non-programmers. Because it's difficult to evaluate potential candidates by their qualifications.         
Types of android developers
Android developers can work as freelancers or as part of a outsourced team. The next step is decide what types of developers you need. There are three main types,
Freelance developers – in other words, self-employed programmers.
In-house developers – classic developers that work in your company for your project.
Outsourced team – a team that developers your product from another company.
Let's look in detail at each of them to help you select which android developer to hire.
Freelance android developers
It is more convenient to hire a freelance developer because you can reduce your costs as much as possible. But don't count on work for a farthing. To rely on developer responsibility, go for verified reviews. This, way you can check this freelance android developers skill level if you haven't worked with him or her before.
Hired freelance programmers are ideal for small tasks and software updates. Freelancers can test various pieces of software, integrate other fix bugs, APIs, and more.
Pros for freelance developers
Small budget
Great with small project
Wide choice of freelance android developer around the world.
Cons for freelance developers
You should manage the whole process by yourself
Risk of low-quality product
Communication issues.
In-house android developers
Let's start with the classic type of worker. You just hire an android developer into your company. In-house teams are especially popular with large companies. It is convenient to maintain your software in the future or plan to build more android app. This programmer will always be at hand.
Pros for in-house developers
Deep involvement
Teamwork spirit and great communication
No language/cultural boundaries
Stable team, no need to find a new one each time
In-project expertise
You can control the project better
Cons for in-house developers
Extra expenses (purchase of hardware and software, rent of the office, etc.)
The lack of expertise in different areas
High price for services
Staff dismissal
Other hiring problems
Outsourced team
This type developers is the most popular. If you have a fairly large-scale project, then hiring an outsourcing team of android developers is matched for you. Outsourcing companies are somewhere between freelancers and in-house teams. They include all of the above positive features and minimize risks. In other word, outsourcing means delegating your project to a third party.
Commonly, the team members are can located in various parts of the world. This type also costs quite a lot but is already much cheaper than hiring an in-house developers team. Example, if you an android app developer in the USA, it will be much more pricey than in Ukraine or India.
Pros for outsourcing team
Fewer charges than at in-house teams
You don't have to hire the whole team separately by a member
Working project management
Price-wise expertise
Cons for outsourced team
Risk of receiving the unsupported code
Confidentiality and security can be at risk without agreement
Difficulties management, if you need to replace some worker
So what to select?
Cooperation formats can be different. It all depends on your plans, requirements and financial capabilities for your startup. If you plan on supporting your application, it is best to contact an outsourcing company or in-house team. If you have a limited budget and small project, it is better to select freelance developers.
But, we are in full swing on the advantages of the outsourced team, uisort in particular
Benefits of hiring an android app developer with an outsourced team:
Expanded access to opportunities and tools – an outsourced team can give you things that would otherwise be unavailable due to the high cost.
Better focus – while the outsource team does all work for you, you can focus on your business and further steps.
Controllable costs – you can save money and invest in marketing and PR of your application.
Increase efficiency – select an outsourcing team with a good portfolio and reviews. This will help you achieve more efficient and effective service and better quality. Hiring an outsourced android developer will help make your business more agile and dynamic. You will be able to adapt to volatile market conditions and provide cost savings and improve android app development quality.