IT industry has experienced a booming demand for PHP professionals over the past few years. PHP has proved to the most preferred programming language by marketers and professionals alike with its robust development potential.
An increasing number of customers are looking to hire PHP developers for their web application development projects. Is it hard to find a PHP developer for hire? Actually not! One search on Google and end up with you will get a long list of companies offering PHP developers on hire.

This bring up the problem of abundance. You have multiple option to select from. Now, you need to be smart here given that hiring an offshore PHP developer is often a strategic decision. Weight your options for pros and cons.
Know your project requirements
You need to know what exactly your project demands before you start evaluating a PHP developer. This is where you start analyzing your requirement. If you need a core PHP developers?
If you need to hire a PHP developer proficient in open source frameworks like WordPress or Joomla? Get your projects requirement first, and then start searching. This will help you save resources and time.
Also, once you have agreed to hire PHP web developers try to develop a clear project description. Describe the exact goals of the project and think about some other attribute that will be important to you.
The more specific of the project you can sign, the better – because the PHP developers can decide and understand easily what code base they need to use.
Experience level
Try to find out the PHP developer is mature enough to handle your development requirements. A PHP developers should have a proper understanding of your business domain. Hence, it's not only the number of years not matters. Who would you instead select a developer with decade long experience but not in your industry vertical or a developer with 5 years of experience in your own vertical?
Including yours who has worked on multiple business domains your best bet would be to hire PHP programmer. This experience would have improve developers, understanding and their business logic.
Technical proficiency
This is purely technical stuff. And it's where you check a PHP developers coding skills. You assess his analytical and programming abilities. Recall to check the comfort level of a PHP developer with HTML, JavaScript, MYSQL, and XML and so on. Hiring a multifaceted developers would definitely help you in the long run.
Try to see how good a developer is at addressing hacking and security problems, in addition to this. A PHP developer should also focus on coding in such a way that it improve the application runtime. This will be another key aspect of your application development.
Certifications
You intent to hire has technical skills certified by other reputed name it's always good to know that a PHP developer. It reinforces your analysis & judgment.
If the company you are hiring PHP developer from has won some accreditation or acknowledgments from other organizations. These acceptance can be for technical quality process, abilities, affiliations, etc.
Communication fluency
If you are considering hiring an offshore PHP developer is especially important. Try talking to a PHP developer and gauge his communication skills. A PHP developer has to be pleasant with your preferred language. The PHP developer should be in a place to comprehend your working instruction and communicate back effectively any of their concerns.
But this is only one side of the communication facet. The other element is cultural exchange.  There is a cultural chasm that you might meet, when working with an offshore developer. Make sure that this cultural divide is not so huge as to impact your project or rapport with the developer.
Benefits of hiring dedicated PHP developers
Deadline disciplined
You may come across days when there a delay in a software project with your in-house team. That eventually cost you money. But the case with the dedicated PHP developers is otherwise.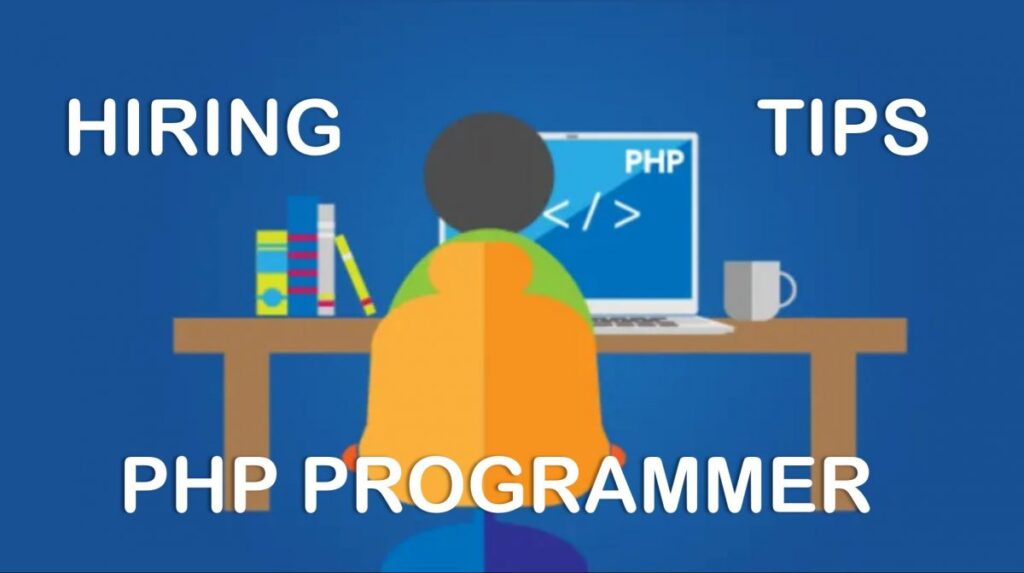 They work well to make sure timely submission of the project, because of their skilled ability and sound-command over PHP language. These teams of dedicated developers can resolve any complex problem during the defined timeline. So, without missing a deadline for the project – what you get is exceptional outcomes.
Cost-effective
Which adds up to your overall cost for training and other stuff, many SMB business makes the mistake of hiring an in-house team of developers and later realize that some resource are of no use.
Hiring dedicated PHP programmers are is much more cost-effective while on the other hand. Since, you actually save money, you hire them for a particular project. Also, they are equipped with specialized skills and training that complement your work.
Speed to market
High-quality web applications and apps are developed by dedicated professional PHP developers. Leading to increased business resilience and on increased and improved ability to act under competitive market pressure.
Flexibility
One as they work for you from a remote location, hiring a dedicated PHP developer gives you a more significant advantage than the in-house. This eliminates the hassle of setting up space or infrastructure for the development them.  
Depending on your needs, the team head assigned to a job will scale up your funds. This will allow you to gain adaptability and versatility to act more efficiently to do your last goal.
Most important hard skill for PHP developers
The right set of hard skills is required for any developers to handle complex tasks in the software world. Here are the important hard skills to look for while hiring a PHP developers:
Good and effective business communication skills
Why and how's of web-development, web services, GIT
Sheer knowledge of CSS, HTML, and JavaScript
Able to manage multiple projects at a time
A team leader
Familiar with development tools, libraries, and framework.
Conclusion
There is no foolproof method of hiring PHP developers. But a little evaluation and caution can help you avoid bad taste in your outsourcing attempt. A dedicated PHP developer can transform your vision into a reality effortlessly. Just spot the right talent and hire a dedicated PHP developer!