PHP developer: PHP is one of the most powerful and widely used development podium in today's the world. When you hire PHP developers in India, you can save your precious time & money. You get optimum quality PHP programming solutions at highly affordable prices.
Source
The source from where you hire dedicated developers is also necessary. As a company, you know the requirements, your team, their expertise and the spaces where you lack.
You only need the right source to hire dedicated developers. Among the various options available in India, visit various web portals for information regarding Developers.
The Flexi Model Hiring Space
This is simple one of the easiest and cost-effective methods to hire dedicated PHP developers. You can use this tool to hire dedicated PHP developers and set the wages based on the number of working hours.
You not either have to spend time or money on training. Neither you have to bear the cost of having an in hours developers and pay monthly salary and other employee benefits.
With so many options possible to hire offshore dedicated developers, all you have to do is undoubtedly know your objectives defined well and have your costing appropriately done.
This will help for your best decision about developers for a specific project.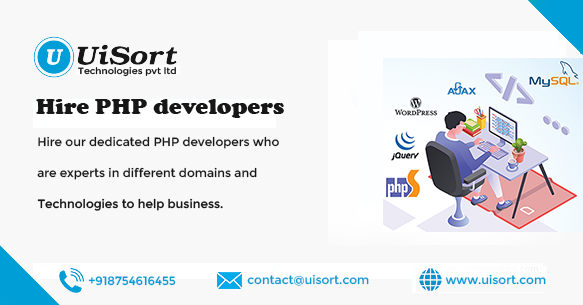 Look for Experience
In the Indian developers can be classified into three- Beginners, Mid-level, and Advanced Developers.
For a complex project, is not ideal choice for fresher PHP developers, it must requires master skills. As fresher PHP developers need for senior developers guidance and even do not have the required exposure for successful project completion.
Mid-level and Senior-level PHP developers are the best fit for complex projects. Not only they have the capabilities to solve all the logical and conceptual problems but they also understand the complexity of the project.
Specific Business Requirements
You need to clearly define your business's specific objectives, goals, and needs before you start up with the PHP development process.
Create a Layout, set the timeline, identify financial limits, and then hire the developer accordingly.
Product Requirements
When you are looking for a specific requirement in your niche then particular dedicated PHP developers are required to hire fulfill your needs. These will vary according to the product requirements of the client.
Whether the client needs a custom PHP web development solution, PHP Integration and Upgradation, MVP Product Development, CMS Development, PHP Cloud Solutions, API Integration.
Research on your site
You should have at least some knowledge of what PHP technology is when hiring a dedicated PHP developer. This will be a huge help in talk-about the key features, requirements, and you will be able to provide some technical suggestions as-well.
Communication
 When you have built your hire dedicated development team of expert PHP developers, it is time that you start developing a strong relationship with your developer.
Create a direct channel to contact your dedicated PHP development team.so that the entire development and deployment phase of your website is transparent and is built according to your needs.
Communicate with your team on a daily basis to keep a check of your development timeline.
Reviewing Portfolios
Check the portfolios of all the likely PHP developer firms on your list. Take a look at their Experience, accomplishments, projects already done, and the skill they got.
At your team in India, we will provide a bunch of experienced PHP developers for hire. Please contact us sales@uisort.com