Hire app developers: One of the most significant consideration while taking on an app development project for any business is budget. India is one of the leading IT hubs for producing professional and effective IT solutions at the most economical rates. It is the home to the world second largest English speaking population, with numerous vetted and experienced IT professionals.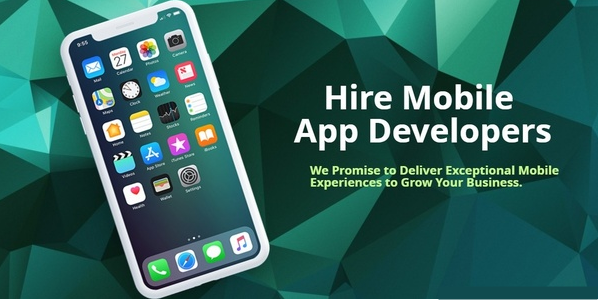 Today's time there is an undisputed demand for mobile app. All businesses are planning on making an app for their business goods and services. They plan various ways to mark their presence on the Google play store and apple app store. Most brick and mortar businesses care also shifting to online platforms and working on developing their online presence.
Decide what type of app developer you need
There are different approaches to hiring app developer in India for your mobile app development project. You are hiring the app developer at the expenses would often heavily depend on what stage of app development. Depending on your business needs and access technical expertise, you should decide which approach is the best for your business objectives and app vision.
1.In-house app development team
If you have the resources and capital to set up your own mobile app development team, it can be an excellent asset for your company. However, if you are an IT firm that has to make apps frequently as a part of their service or products that they offer, the decision to set up an in-house app development team only makes sense. If you are typing to make an app for your enterprise only for establishing your online presence, setting up an in-house app development team will be a precious and unfruitful affair.
Pros and cons of hiring an in-house app development team
Pros
Effective and efficient communication
Complete control over operations and timeline
Cons
Indirect and direct expenses of maintaining the team
Tedious hiring process
Need for team management skills
2.Freelancers
Hiring a freelancer for your mobile app development requirements is more sparing than setting up an entire team of developers. You can hire freelancers all across the world to work on your project and get different approaches and perspective to solving your app solution requirements.
There are some credible sources to find cost effective Indian app developers such as,
Toptal
Freelancers.com
Upwork
Fiverr
Youteam
If you are planning to hire a freelance app developer in India
Communicate with team and get a sense of their trust worthiness.
Search for them from credible platforms.
Be transparent about your expectations and their availability and flexibility.
Ask them to provide their previous experience.
Pros and cons of hiring freelancer mobile app developers in India
Pros
Pay for what you need
Lower acquiring costs
Multiple hiring platforms
Get access to a large pool of developers with different skills.
Cons
Difficult to manage and keep up with
Language barrier
Trust-building can be difficult
Risk of project abandonment
3.Mobile app development company
Hiring freelancers is a good option if you look for a temporary fix or need solutions for one particular project. If you don't have a proper in-house team in place and require complex full-stack app solution providers, turning to freelancers, again and again, can be an expensive affair. Even if you plan various freelancers for different stages of your app development stages. It will make the entire effort tiresome and more expensive.
The mobile app development companies in India are through leaders and experts in some of the various niches. Some companies make excellent gaming apps, whereas others are better at handling lifestyle apps.
Pros and cons of outsourcing to development labs
Pros
Enhances quality of work
Lower acquiring costs
Agencies are motivated to work faster
They have a team of experts
It helps you keep the focus on other business needs.
Cons
Risk of endangering data privacy
Communication can be hindered and slow
You give away certain control of your company
4.Offshore app developers from talent services
You are a startup or small to medium-scale enterprise. You have managed to assemble a team of technical experts in your in-house app development team. You could use some additional help from outside to increase your capacity and efficiency.
Pros and cons of hiring offshore app developers from talent services
Pros
You get access to a large pool of talent
It is a cost-effective and affordable solution
Gives you more time to focus on your true business goals and objectives
You won't need to go through the tedious process of hiring proper professionals
Eliminates the need to micromanage
Cons
There can be time-zone differences
It can be time consuming to find the right talent service company
If you don't conduct a thorough screening process, there can be a risk to your IP protection
There can possibilities of facing language barriers
Conclusion
Hiring app developers from other countries have many substantial benefits if you properly approach such companies. App development is a field that is important to all niches world in today's age and time. You should also educate yourself about the fundamentals and lingos about app development processes and app development considerations to stay ahead of others in niche.