If you are planning to develop a new store or promote an existing one or just want to switch into digital store from the physical business, you will need to hire a magento ecommerce app development company.
Hiring the best magento developers can be a boring task. But the process of hire magento developers become easy if you understand what to do and mistakes that can be avoided.
So we have come up with a detailed blog highlighting the need for dedicated magento developers. Things to consider while hiring them, mistake to avoid, and all the topics that will help you find the best dedicated magento developer for your online business.

Things to consider for hire magento developer
Ahead diving into the things to consider while hiring a magneto developer let's understand what is magento development all about and why is it required to hire a magneto app development company in India.
Magento is an open-source platform that is used to build an ecommerce website and develop a modern ecommerce store. You will need to hire magento developers in India because it is an all-inclusive platform but to develop a robust and feature-rich magento store. You must hire magento developers in in Australia who will look after all your aspects to make the online ecommerce store running, so to take the burden off your head.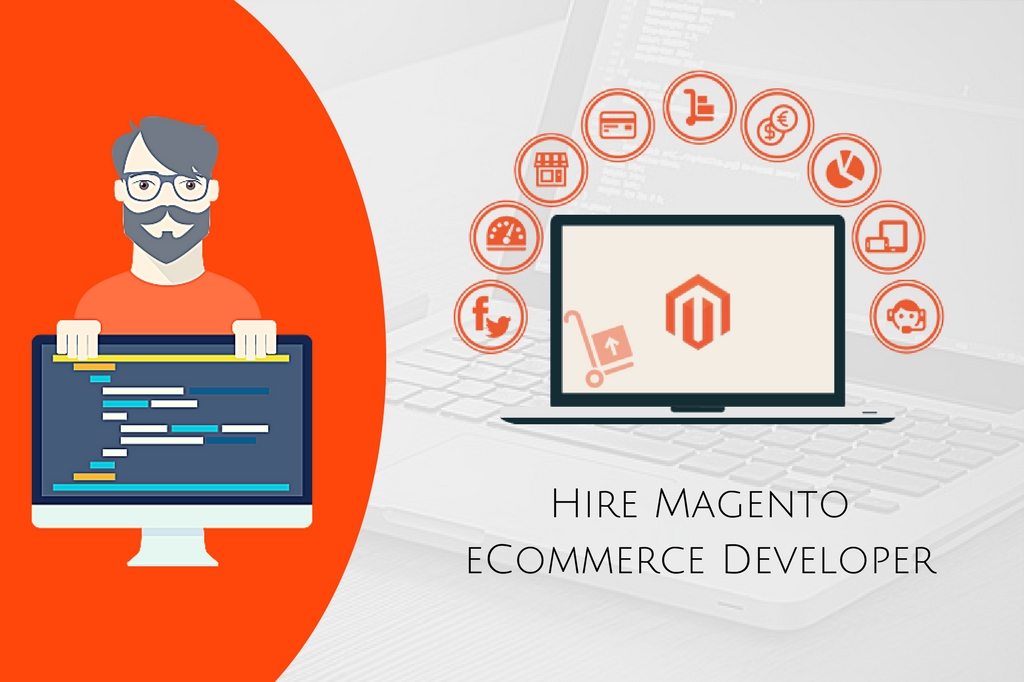 Magento being the leader amongst ecommerce platforms requires knowledge of coding skills. Hence, many online business hire magento developers who can tackle the technical part of the store development. They are also often susceptible to work with freelancers instead of trusting a magneto ecommerce app development company.
But there is an enormous difference in working with the two:
1.If you have a vast volume of business then a single freelancer may not be able to tackle everything and this is where hiring magneto developers from a company help.
Note the below points while considering to hire a freelancer magento developer:
Magneto freelancers might not provide the best quality of codes.
Freelancer magneto developers may not follow best practices.
Magneto freelancer developers may not keep up with project deadlines.
Misuse of sensitive data is a possibility with freelancers.
Any modification and changes after development will require the hiring of a magento developing again, and this can incur more cost.
2.You can expert their complete support throughout and after the development process, whereas when you hire magento developers from a well-experienced company. There are many more benefits of hiring magento ecommerce app development company:
Follow the best development practices.
Well experienced and magento certified developers.
Adhere to strict project deadlines and timelines.
Continuous support and maintenance of online ecommerce store.
Eliminate the risk of the underperforming store and low – quality codes.
Optimal quality of results and cost-effective solution.
You need not think much while hiring a magento development company because they first collect the business related information, plan out, and set the timelines, and assign tasks to experts who have the technical knowledge.
Mistakes to avoid: Hire magneto developers
Verification of credentials:
They often ignore the verification of expertise, when companies hire a magento developers. By evaluating a portfolio you would be able to see alike project. Make sure to go through the developed online ecommerce store links and see how they work. You can also check for beneficial insights from platforms like ITFirms, Clutch and other directories and look at the customer's feedback about the service being provided.
Technical expertise:
It is highly recommended to work a company that has certified dedicated magneto developers. That validates the knowledge and skills which is very much required to properly deploy the best magento ecommerce store for business. The process to hire magento developers must be carried out with utmost precision, carefulness and industry knowledge.
Choosing the lowest price:
When you look to hire magento developers for your business, best quality services at an affordable prices should be your ideal decision. Below market, online ecommerce development cost must be a red flag, and you should take a look prices and compare them with the rates of magento ecommerce app development company you are considering to hire for your next project.
Need for continuous support:
It only begins from there, the work of a magento developer doesn't end with setting up the store. There is always a need for upgrades, security checks, performance improvements, and other related tasks. Hence, pay attention to the support and maintenance services provided by the company when you hire a magento developers in India.
Steps to hire magento developers in USA
Once you have all the requirements of your web store you can start the process of hiring a megento developer. To increase the changes of selecting the best magento developers in India. You can follow these steps below:
1.Work portfolio and credentials:
Looking at the previous works of your magento development company is an imperative task to make sure if this is the right choice for your project. A portfolio will showcase their working methods, services provided, and kind of projects they have carried out so far. Your magento development company's portfolio will be the best evidence for no of projects, proficiency, services provided, certifications, and years of magento experience.
2.Best quality at an affordable price:
Don't go by the lowest price, rather check for the services provided by the company at a given rate and discuss your requirement to see how best they can help you. If your project requires a dedicated developer team then the cost would be based upon the services provided. You can also discuss a flexible approach with your magneto development company and see how that works.
Usually, the following services are including in custom web store development
Web development: developing both the front and back end of the store with different integrations and configuration.
Web design: creating the best UX based storefront.
Continuous support: after launch maintenance and upgrades for the web store.
Quality check: testing of the create site to check for problems with performance and resolve if any.
Security check: ensuring that all personal and sensitive date is stored with high security.
3.Communication and location:
After having a look at the portfolio, focus on communication and check their location. The first thing to look for in a magento developer is how well do they communicate. When hiring a company make sure that they would be available whenever you need them. Also, make sure you have a look at their location or discuss their availability before hiring.
4.Reviews and ratings:
Checking reviews have become so trendy these days, and it's also worth doing so. Reviews of the company is a good way to get a clear idea about the company's profiles, working excellence and previous projects. Do more than just checking the reviews and ratings by visiting the websites or asking for reference to have a word their customers. Negative comments must be considered carefully too before making a decision.